WHY
ATLAS PIERS

?

We are your residential and commercial foundation repair experts in Atlanta Georgia.  We have a proven track record, and can guarantee a quality job.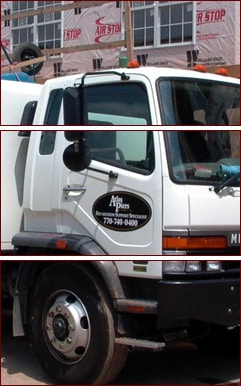 Atlas Piers consistently provides top-of-the-line service and installation.  Our top of the line solutions are designed to provide you with the greatest asset of all — peace of mind.
Our mission is simple and specific: We install the most reliable engineered products that will provide the strongest support for your foundation needs.
Our piers are three to six times stronger than most competitor systems.
With pier and piles capacities that range from 60,000 — 200,000 pounds, we can lift structures our competitors can only hope to stabilize. We use the trusted products from Earth Contact Products. They have the very best products for foundation repair in the industry.
Atlas Piers is commonly ranked #1 among more than 111+ Atlas contractors throughout the nation.
In more than 20 years of operating, 99.9% of our work is error free, without callbacks.
Our prices match and often beat our competition's solutions.
We are foundation experts, unlike many of our competitors who specialize in water issues and conduct foundation business on the side.
All of our field personnel are full time certified professionals.
We make it our business to keep your home safe and strong for you and your family. We know that your home is your biggest investment. We will treat each and every project we do with the individual respect it deserves. We understand that repair and construction projects are a big investment too, and will help you to keep it on time and in budget. We will make it a priority to leave your home the way we found it with minimal disruption to your home (or business!)
Remember Atlas Piers of Atlanta for all your commercial foundation repair Atlanta needs and also all your residential foundation repair Atlanta needs. We will be proud to serve you and we are proud to serve Atlanta and the surrounding area.