Commercial Foundation Repair in Florida
You may think Florida is a ways a way from Atlanta, but really it isn't to the team at Atlas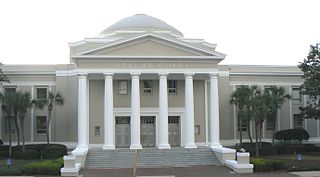 Piers. We service the following cities for all their commercial foundation repair Florida needs:
If you are outside this area but need a real professional team, you don't have to look far to get help. Contact Atlas Piers of Atlanta, we will see what we can do. We want to be of service to as many as we can because it is our service to help with foundation issues.
Florida Foundation Needs Covered by Atlas Piers
There is a lot of limestone in the earth in Florida. This can be a problem for business owners. This rock, when mixed with water can erode and holes can open up in the earth. This leads to big problems for your foundation. We offer grout injections to fill voids and make your work space safe. This is important to the overall health of your business. We also offer slab piers to lift the slab of your structure back into the right place after settlement from these voids. We offer these solutions but also many other solutions as well including but not limited to;
So if you are in Florida and in need of the most professional commercial foundation repair Florida team, don't wait to call Atlas Piers of Atlanta. We will gladly come to Florida and assist with your bowing walls, leaning walls, wall cracks, slab cracks, voids, leaning chimneys, settling porches, steps and other commercial foundation repair services. Call us today for an appointment or more information. We look forward to hearing from you. Your Florida home is your most important investment. Keep it safe with the help of Atlas Piers of Atlanta today.