Residents of College Park, Georgia are aware that their homes are prone to foundation problems due to the ever-fluctuating weather and temperatures in the region. These foundation issues could cause severe problems for homeowners. Fortunately, Atlas Piers of Atlanta offers top-rated foundation repair services that provide the ideal solution.
Atlas Piers' experts are committed to providing homeowners with high-quality solutions to their foundation problems. With years of experience and dedication to excellence, Atlas Piers is the best choice for anyone seeking reliable and effective foundation repair services in College Park, Georgia. Don't wait until it's too late; contact Atlas Piers today to schedule your foundation repair consultation.
Signs of Foundation Failure
Foundation failure can cause several different types of structural and water problems throughout the home. It is important to keep an eye out for these issues in your home, as they can help you determine whether or not you are in need of foundation repair and what type best fits your situation. These are some of the most common symptoms of foundation failure in your home: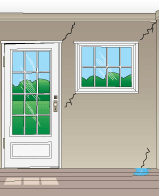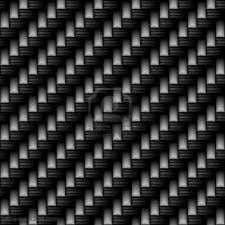 These are all signs that your home is in need of repair services for a foundation problems. In many homes, foundation problems are the result of excess moisture in the soil around the home, or of the movement of soil under and around the foundation. This soil movement can lead to foundation sinking and settlement, and even foundation cracks. Too much moisture in the soil may cause the hydrostatic pressure in the ground to increase, pushing on the foundation, causing bowing and leaning basement walls and crack formation. It is important to have any foundation problems repaired as soon as possible; the longer you wait, the more serious the problem will become, causing even further damage to your home.
Professional Foundation Repair Solutions in College Park, GA
We offer several foundation repair solutions to take care of the issues in your home.
Foundation Piering
If you've noticed uneven floors or cracks in your walls, it's possible that your foundation may be settling or sinking. This can be a serious issue since a stable foundation is crucial for the structural integrity of any building. Luckily, foundation piering can help stabilize your foundation and prevent further damage.
Steel push piers and helical piers are two popular options for foundation repair. They can be installed in stable soil to provide support and lift for the foundation. With the right repair solution, you can ensure that your foundation stays strong and secure for years to come.
Professional Encapsulation Services
Are you tired of constantly dealing with a damp or wet crawlspace? Look no further than Atlas Piers for professional encapsulation services. Our team is skilled in installing a vapor barrier along the interior surface of your foundation walls, preventing any water seepage through cracks or porous concrete.
This method not only keeps your space dry, but also protects against potential mold growth. Trust us to transform your space into a dry and worry-free environment.
Contact Us Today For A Free Quote
Are you concerned about the stability of your home due to foundation issues? Don't let these problems cause you stress anymore. Reach out to Atlas Piers today and get a free quote on our expert foundation repair solutions. Our team of professionals can assess the damage, whether it's cracks or settling, and provide you with a customized plan to get your home back on solid ground.
Don't wait until it's too late to fix the foundation of your home. Contact Atlas Piers today to learn more about our services and take the first step towards a sturdy and secure foundation.