Atlas Piers of Atlanta is the premier provider of expert cracked wall repair services in Atlanta Georgia. Our experienced professionals have undergone extensive contractor and industry certification training in order to ensure we provide our clients with the highest quality service available. From structural damage assessment to foundation crack repair, Atlas Piers of Atlanta has you covered! Contact us today to get a free estimate on your cracked wall repair project.
Cracks in Your Foundation
Cracks in your foundation should not be taken lightly; without proper and immediate attention, they can quickly worsen, leading to costly repairs and potentially even structural damage to your home. If you have noticed a crack in your foundation, it is important to have the issue addressed by a professional as soon as possible.
A certified professional, like the contractors at Atlas Piers of Atlanta, will have the experience and resources needed to diagnose and remedy the problem. They may patch any cracks, inject grout into large openings, or perform an excavation depending on the level of damage. Taking care of these issues quickly can help preserve both the integrity of your home's structure and significant amounts of money down the line.
Other Signs of Foundation Problems
If you have cracked walls, don't forget to check for these other signs of foundation problems in your Atlanta home or business. Look for: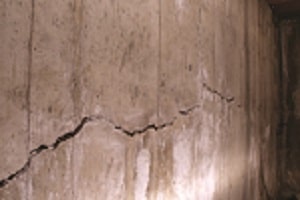 doors or windows that are out of place or have gaps near frames
If you have one or more of these signs of foundation failure, you'll want to get a professional contractor in to check it out. Foundation failure can be disastrous, not only to your home, but to your safety as well. The longer these problems are left alone, the more money it will cost for repair in the future. That's not good, and we get that. That is why we're here to help.
Expert Foundation Crack Repair from Atlas Piers of Atlanta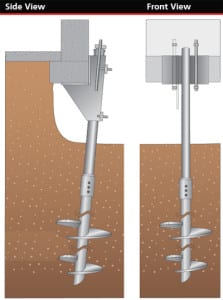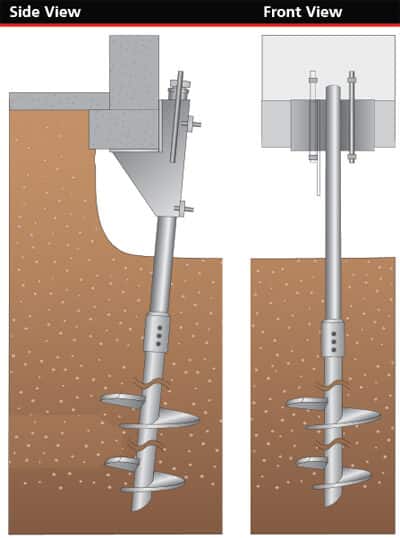 Finding foundation cracks in the home can be an instant cause for concern. Atlas Piers of Atlanta is the premier team to call if you're looking for expert
foundation crack repair services in Georgia. Our technicians have unmatched experience in identifying existing damage and providing effective solutions that stop water intrusion, ensuring not only your peace of mind but also protecting your property.
With state-of-the-art technologies, quick response times, and years of industry knowledge stemming from thousands of successful projects, Atlas Piers of Atlanta is your go-to source when it comes to foundation crack repair.
Helical Pier Installation
Helical piers are commonly installed underneath your home to take the weight of your walls off your foundation, and to stabilize your foundation. After being attached to an already existing wall, these piers transfer the load and stabilize your foundation immediately, and the results are long lasting.
We only install the "very best" helical piers from Earth Contact Products, so our solutions are durable and affordable. Atlas Piers is able to quickly install helical piers beneath your home to return your foundation to its normal state. Helical piers are being used far more than push piers because they are screwed into the ground, rather than simply pushed in, and that offers more stability for the home.
Carbon Fiber Foundation Crack Repair
Carbon Fiber Repair is another solution for cracked walls in your Atlanta home. The first step in this repair procedure is to apply a high-strength epoxy to the cracked wall. Next, the carbon fiber is embedded to the epoxy, with a supportive steel angle bracket bolted on top to strengthen and secure the wall. Once installed, the carbon fiber hardly shows, and can be easily covered or painted over.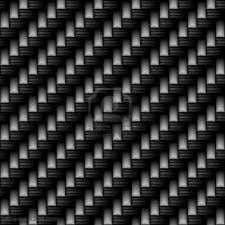 This simple process can help seal the cracks in your wall to prevent water seepage and other problems. There are many benefits to choosing carbon fiber repair methods for your cracked basement walls: carbon fiber is a very eco-friendly solution; it is an extremely durable, non-flexible material that will not bend or stretch; it is long lasting and effective; it requires no attention or maintenance once installed; it is low in cost compared to other repair methods; and it is a simple, quick repair process. If you are in need of a repair option for your cracked walls, consider carbon fiber repair options from Atlas Piers today.
For all of your cracked walls Atlanta needs, come to us! We'll make sure your problems are fixed!