Steel Push Piers For Your Atlanta Home
Applications:  Settling Foundations, Load Bearing Walls and Settling/Leaning Chimney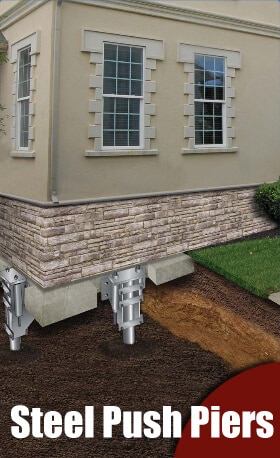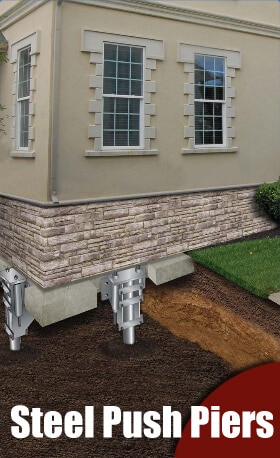 Steel Push Piers are commonly used by the Atlas team to to fix residential foundation problems. We are partnered with Earth Contact Products (ECP) and AB Chance, who both manufacture "the very best" foundation repair products in the industry.  They supply the highest quality steel piers. You can sure that these piers will be a permanent, cost efficient solution for your foundation repair project.
Signs of foundation failure that you should be on the lookout for inside and outside of your home include:
Bowing walls

Leaning walls

Cracks walls

Foundation cracks

Sloping floors

Leaning chimney

Sinking garage

Sticking doors

Sticking windows

Cracked slab

Porch and patio problems

Basement wall problems

Interior damage
The installation of steel push piers is a non-evasive procedure, and so will not cause no damage to your property.  Our expert team can install the ECP push piers without bringing in huge equipment and tearing up your yard.
---
Residential Resistance Piers
At Atlas Piers of Atlanta, we field test all steel piers that we install to ensure that they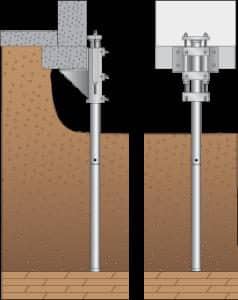 can withstand the load of your home and properly support your foundation.  By using multiple piers on every job we reduce the load on any single pier. During load transfer, high pressure hydraulic jacks are placed at multiple locations thus reducing the load on each resistance pier.  Contact an Atlas Piers foundation repair contractor or registered foundation engineer to help you evaluate and solve your foundations problem.