Commercial Foundation Repair in Augusta Georgia
Augusta has a humid subtropical climate, and the city definitely sees it's share of rain and thunderstorms. These can lead to the need for foundation repairs. You can count on the foundation repair Augusta Georgia team at Atlas Piers of Atlanta for all your commercial foundation repair needs, as well as crawl space repair and new construction foundation needs as well.
With Augusta's extremely humid long summers and short winters, both large and small business owners can definitely have problems with their building's stabilization. The soils can shrink and then expand causing pressure on your foundation walls. Be sure to check often to see if you notice any wall cracks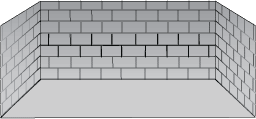 on your foundation walls in the basement. Cracks can occur horizontal or vertically. If the walls in your structure have horizontal wall cracks, it means that it's probably due to hydrostatic pressure. If your wall cracks are vertical it means that it's probably a settlement issue.
Residential Foundation Repair Solutions in Augusta, GA
Residential homes are often in need as just as much foundation repair as commercial properties. Residential foundation repair in Augusta, GA is key to a safe, reliable home. You should also watch for signs of damage and settlement such as bowing and leaning walls, doors and windows that stick, leaks, and sloping floors. These are all signs that there is a problem with your home's foundation. If you notice these signs, know that Atlas can remedy any of these with our quality ECP foundation repair solutions.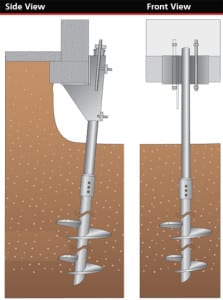 When problems such as sticking windows and doors plague your home, Atlas Piers can complete an underpinning that will level your home's foundation and increase its stability. Underpinning is the installment of piers, such as ECP helical piers, into the soil around your home's foundation. These piers will strengthen the base of your home and can even correct problems caused by the poor, expansive soil that many Augusta homes are built on. We also offer carbon fiber repairs designed to reinforce leaning walls and stabilize the home. Carbon fiber serves as a support for your walls, and these repairs are durable, affordable, and eco-friendly.
Augusta Georgia Commercial Foundation Repair Solutions
You're in luck though because Atlas Piers of Atlanta can fix both kinds of problems with wall cracks. We can use resistance piers and helical piers to stabilize your foundation in its original position using "the very best" in underpinning products from Earth Contact Products. From slab brackets to helical tiebacks, we only use their products because you won't find better in our industry.
Atlas Piers has extensive experience of commercial foundation repair Augusta Georgia. We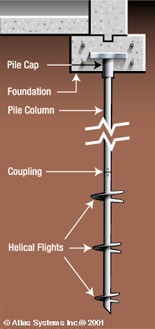 use reliable products from Earth Contact Products made for your bigger building. Starting a new commercial building, you may want to put in the helical piers right from the start for added support to your foundation. This can help alleviate cracks and bowing walls sometime in the future.
Besides underpinning, Atlas Piers also offers a variety of other foundation repair solutions for every situation that may occur. These services include: helical tiebacks, carbon fiber repairs, wall encapsulation, and pressure grouting. If your basement walls are leaning or bowing, it may be time to invest in helical tiebacks. These devices are anchored into the ground outside the wall and apply opposite horizontal pressure, pulling the wall outward. This pressure works to keep the wall straight, fixing any bowing or leaning. Carbon fiber strips are another method used to repair bowing or cracking basement walls. These strips are an environmentally friendly solution that give the wall support and stability, locking it in place to seal cracks. Maybe you have water in your basement or crawlspace. If this is the case, choose wall encapsulation from Atlas Piers. We will install a vapor barrier along the walls of the basement or crawlspace to moisture from leaking in. This keeps your home dry and healthy. Although foundation piers are the normal solution to a sinking or settling foundation, another common repair method for this problem is pressure grouting. This is used to fill voids that may have developed beneath the foundation, lifting and stabilizing it much the same way as foundation piers.
Call Atlas Piers today to get a free estimate. Don't let foundation problems remain without repair; they will become even worse, costing you more money and hurting your business. We can help you protect your Augusta business from foundation failure. So remember us for all your commercial foundation repair Augusta GA needs.