Residential Porch Piles in Atlanta
Many homes in Georgia have beautiful porches that really add to the aesthetic look of the home.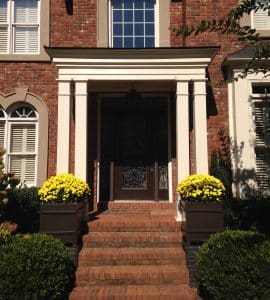 However, over time, your stoop and porch might settle. This is usually noticeable by a gap between brick front steps and porch. This can be dangerous due to the lack of support, and detracts from the beauty and functionality of the porch. We can repair your gap by using slab piles.  Atlas Piers of Atlanta has solutions for all stoops and porch problems that can occur.
The foundation along a porch's front edge may lack support and began to tilt. To correct this problem, we install a helical pile and bracket under the two front corners of the steps. With the installation of the helical pile and bracket lifting the front steps, the gap disappears, and it will be aligned right against the front porch.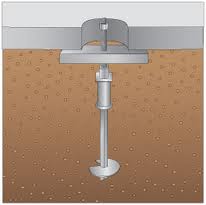 The newly installed helical piles will remain in place to permanently support the steps. Afterwards your porch will look as good as new and be safe for use.
---
There are multiple options available if you have noticed other symptoms of foundation failure in your home:
Bowing Walls
Cracked Foundation Slabs
Leaning Walls
Sinking Garage
Settling Foundation
Residential porch piers, such as helical piers, may be inserted to support your patio. However, they may also be needed beneath your entire home to prevent future settling.  When you call Atlas Piers our expert contractors will come to your property and assess your situation.  Depending on the condition of your foundation and your home, you might need more than slab and porch piers.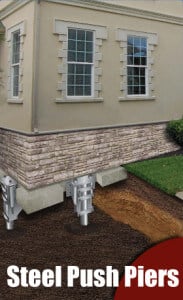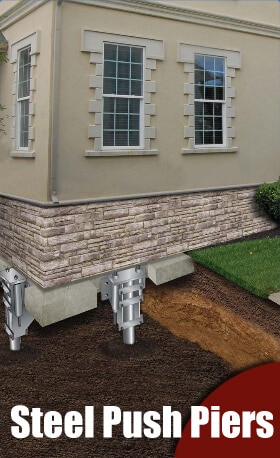 Do not fret – we have the techniques and products to solve your foundation issue in the most cost-effective and efficient way possible.
Contact us today to learn more about our steel piers, porch piers, and other foundation repair products and services. Remember that your porch or stoop adds to the curb value of your home, and we can help keep it looking great, as well keep it safe.