WHY
ATLAS PIERS

?

We are your residential and commercial foundation repair experts in Atlanta Georgia.  We have a proven track record, and can guarantee a quality job.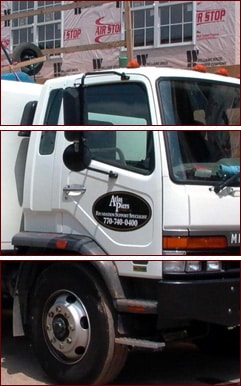 Atlas Piers consistently provides top-of-the-line service and installation.  Our top of the line solutions are designed to provide you with the greatest asset of all — peace of mind.
Our mission is simple and specific: To serve our clients with their best interests at heart, even if it means diagnosing the problem and eliminating our services. Additionally, none of our representatives are paid commission.  We do this because it is our ultimate desire to glorify God in all that we do, be it personal or professional.
Our piers are much stronger than most competitor systems.
With pier and piles capacities that range from 40,000 — 200,000 pounds, we can lift structures our competitors can only hope to stabilize. At Atlas Piers of Atlanta, we only install the highest quality engineered foundation support products available within the industry.
Atlas Piers is consistently ranked the highest among all installing contractors within our industry, throughout the nation.
In more than 30 years of operating, we've built a tremendous reputation for high quality, error-free work with virtually no callbacks.
Our prices match and often beat our competition's solutions.
We are foundation experts, unlike many of our competitors who specialize in water issues and conduct foundation business on the side.
All of our field personnel are full time certified professionals.
We make it our business to make your structure safe and strong. We know that, oftentimes, this could be your largest investment. We treat each and every project we do with the individual respect it deserves. We understand that repair and construction projects are a big investment too, and will help you to keep it on time and in budget. We make it a priority to leave your project better than we found it, with minimal disruption to your home (or business!).
Remember Atlas Piers of Atlanta for all your commercial and residential foundation repair Atlanta needs. We will be proud to serve you.  Give us an opportunity to earn your business and see why we are different!