How to Prepare for a Home Foundation Inspection
If you're a homeowner preparing for a foundation inspection, it's crucial to be well-prepared. Whether it's your first inspection or you've noticed unusual changes in your home, being ready can help ensure the accuracy of the inspector's findings and make the entire process run more smoothly.
In this post, we'll provide helpful tips on how to prepare for a successful home foundation inspection. We'll cover what to consider before the inspection starts, the decisions you should make during the examination, and how to safeguard yourself and your property against any future issues caused by inadequate preparation. Let's get started!
Look for signs of damage
Taking good care of your home requires paying attention to your foundation. Before hiring a contractor for a foundation inspection, it's important to closely examine your home for any signs of damage. This could include cracks on walls or floors, unevenness in the foundation or water damage.
By being attentive and knowledgeable about the problems in your home, you can work better with your contractor to address any issues that need fixing. Furthermore, inspecting your foundation can give you peace of mind and help maintain your home's good condition.
Common signs of foundation damage to look for
Water damage
Leaning/buckling walls
Windows/walls not closing properly
Crumbling/chipping concrete
Cracks, fissures and ruptures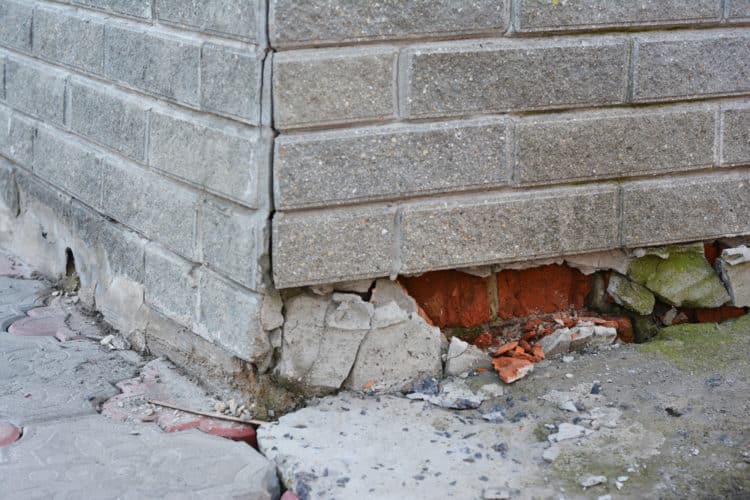 Document any damage you've observed
Before your foundation inspection, it's crucial to make note of any foundation damage you've noticed. It's helpful to keep a list of all the damages you've observed as this can provide your foundation repair contractor with a better understanding of the problem's extent.
Although small foundation cracks are typically not alarming, you should mention them to your foundation specialist if they have worsened over time. By documenting all the details of the damages you've observed, you'll have all the necessary information to provide to your contractor and expedite the repair process.
Confirm the time with your contractor
For homeowners, your home's foundation is a crucial aspect demanding regular inspections. This is to help detect any potential problems before they escalate into costly repairs. However, before you sit back and relax, it's important to confirm the time of your inspection with your contractor.
You don't want any unexpected surprises on the day of inspection. Therefore, it's advisable to ensure everyone is on the same page. Take a moment to contact your contractor via phone or email and confirm the date and time.
Be present for the foundation inspection
Whenever there's an issue with your home, you want to be there to find out what's wrong with it and how it can be repaired. Home foundation repairs can be expensive, so you'll want to know exactly what you're paying for and why you're paying. You won't want to leave that responsibility in the hands of anyone who isn't the homeowner, so it's pertinent that you're the one there to represent your property when a repairman arrives.
A typical home foundation inspection takes 1-2 hours, so be sure that you've cleared your schedule long enough to be there for the entirety of the inspection.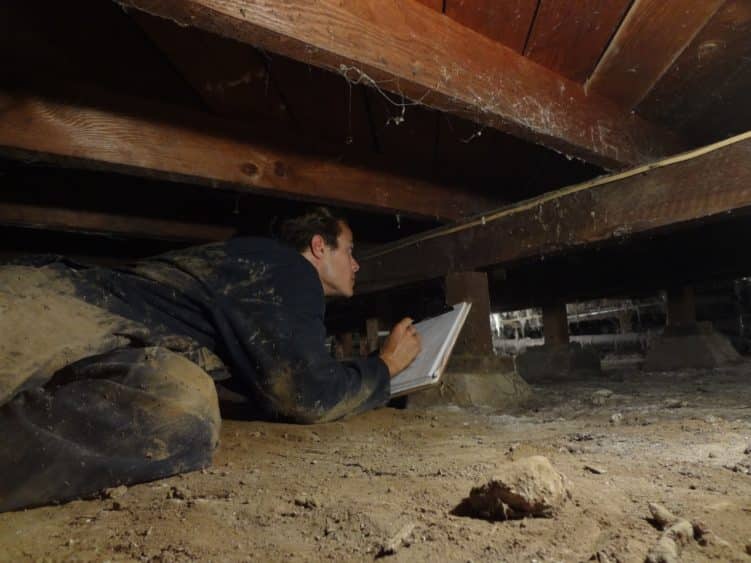 Prepare questions for your foundation inspector
As a homeowner, it's important to have your foundation inspected in order to ensure your home is in good condition. This inspection provides valuable insight into the status of your home and can help you make informed decisions about maintenance and repairs. To prepare for the inspection, consider creating a list of questions to ask the foundation inspector.
The inspector is an expert with a wealth of knowledge about the home-building process and can provide valuable information about why homes settle and how to maintain them. Having your questions answered can give you peace of mind and help you make informed decisions about the future of your home. Take some time to think about what you want to know and write down your inquiries. This information could prove vital in ensuring your home remains well-maintained for years to come.
Schedule a Home Foundation Inspection Today
If you've been noticing any issues with your home's foundation, or seen any of the signs of foundational damage listed above, contact us today to schedule a home foundation inspection. Atlas Piers has helped thousands of homeowners repair their home foundation and maintain the value of their property.