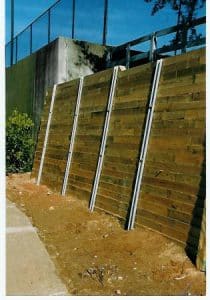 As a reputable provider of foundation repair solutions, Atlas Piers of Atlanta is delighted to offer its residential helical tieback installation services. Bowing walls are often a sign of foundation issues that require prompt attention. Therefore, our team of experts will closely collaborate with you to fully comprehend your requirements and deliver a suitable solution to stabilize your property.
Our helical tieback installation services are specifically designed to permanently fix your foundation problems. This guarantees you have peace of mind and safeguards the structural integrity of your home. You can absolutely rely on our experience and expertise to get the job done correctly the first time.
How Do Helical Tiebacks Work?
If you are worried about the stability of your foundation walls, helical tiebacks can be a great solution to reinforce them. These are steel poles with multiple "screws" that can be secured deep into the ground to provide additional support to your walls and prevent bowing and cracks from forming.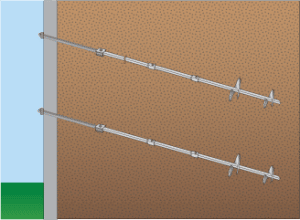 Helical tiebacks are manufactured by the industry's leading producers of underpinning products, so you can trust their reliability when it comes to your foundation support needs.
These tiebacks are designed to support a significant amount of weight, ensuring your foundation walls remain strong and sturdy. So, you can have peace of mind knowing your foundation is well-supported. Helical tiebacks are a reliable solution for anyone looking to ensure the strength and durability of their home's foundation.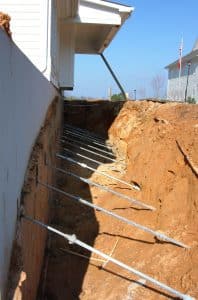 Contact Us For A Free Helical Tieback Consultation
We understand how important it is for you to have a reliable and sturdy foundation. That's why our team is here to help you every step of the way. From consulting on the best solutions to implementing the necessary repairs, we've got you covered.
Don't let foundation issues go untreated as they can lead to costly and dangerous problems down the road. So, take the first step towards a safe and secure home by contacting us today for a free helical tieback consultation.