Foundation Repair Georgia Solutions
With decades of experience and expertise, Atlas Piers of Atlanta provides outstanding foundation repair services in Georgia. Our qualified professionals use the top products from Earth Contact Products to address all your residential and commercial foundation repair needs in a timely manner.
As our coverage area continues to grow, we are able to meet the needs of more people across the state – don't hesitate to contact us even if you don't yet see your city listed, as you may be well within our service range. With our superior customer care and reliable service, you can count on Atlas Piers for all your foundation repair solutions here in Georgia.
Foundation Repair Georgia Service Area Cities: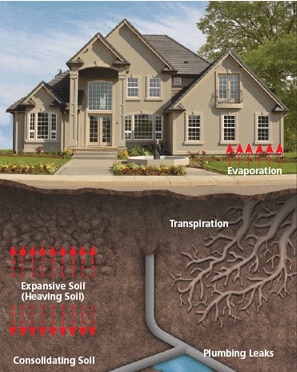 Foundation Problems in Georgia
It's important to remember that timely foundation repair is key when addressing structural issues. Although it may be tempting to tackle the repairs yourself, this could ultimately cause even more damage if left untreated by professionals.
Common signs that foundation repair is needed include bowing or leaning walls, cracked walls and floors, gaps and spaces, beam and post problems, sticking doors or windows, and cracks in the driveway or garage columns. Don't wait until the situation takes a turn for the worse—contact trained professionals today for an assessment of your Georgia home's foundation.
Residential and Commercial Foundation Repair Solutions in Georgia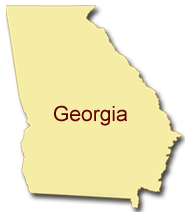 At Atlas Piers of Atlanta, our team has decades of experience providing residential and commercial foundation repair solutions throughout Georgia. Our process is simple yet highly effective in addressing underlying issues­ – we combine multiple techniques based on the unique needs of your property and soil composition. We employ a combination of helical piers, wall anchors, push piers, and more to restore structural integrity within a short time frame with minimal disruption to your life.
We guarantee that you'll be thoroughly satisfied with our workmanship and the results we achieve for your property, as well as our top-notch customer service. Get in touch with us today to speak with one of our experts about finding the best foundation repair options for your needs!
Crawlspace Repair and Encapsulation in Georgia
Crawlspace repair and encapsulation in Georgia can be critical when it comes to the insulation and ventilation of your home. A lack of regular maintenance is often the root cause of damp or wet crawlspaces, which can impact both the structural integrity of your home as well as introduce mold, mildew, and foul odors into the indoor air.
Such harmful conditions have been linked to several unpleasant health issues such as nasal and sinus problems, eye irritation, coughing, respiratory problems, throat irritation, skin irritation, and headaches. Take your home and family's safety seriously and ensure your crawlspace is waterproofed with regular inspections and repairs.
Atlas Piers of Atlanta offers reliable solutions for your wet or damp crawlspace. Our crawlspace encapsulation process uses a vapor barrier from Earth Contact Products (ECP) that effectively lines the walls of your crawlspace, keeping it moisture-free and preventing long-term problems like mold growth, rot, and structural damage.
As the leading manufacturer of foundation repair and basement waterproofing products, the ECP vapor barrier is a cut above the rest. With proper installation, we'll help keep you comfortable and ensure your home or business benefits from an encapsulated clean and dry crawlspace.
Contact Us Today for Professional Foundation Repair Throughout Georgia
If you are looking for expert foundation repair services in the Georgia area, contact Atlas Piers of Atlanta today. We have been providing professional workmanship and quality customer service for years, and guarantee your satisfaction. Our experts will assess your property and advise you on the best way to ensure its structural stability while meeting all safety standards.
Don't let a weak foundation leave you vulnerable to costly damage; trust us to bring your home or business back to a secure and stable state. Count on Atlas Piers of Atlanta to get your foundation repair taken care of quickly and effectively – contact us today!