Foundation Repair in Mableton Georgia is an Important Job
Mableton is a beautiful city. It is a part of the humid subtropical climate zone, and has definite seasonal changes. Winter days can bring temperatures under the freezing point, and summer highs reach into the nineties. Mableton is a city of rainfall, averaging about 56 inches every year. The national average is only 36.5 inches, so you see just how much rain Mableton really does receive. This can actually end up causing some problems in Mableton. That's why we are here, though. Atlas Piers is your foundation repair service provider for Mableton Georgia.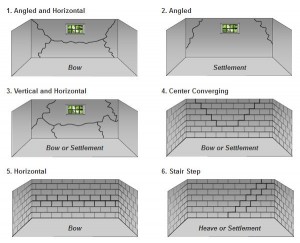 When an area receives a plentiful amount of rainfall, it all soaks into the earth. This makes the soils extremely saturated which places what is called hydrostatic pressure on the foundations of surrounding homes. If this pressure surpasses the load the foundation is built to withstand, it may begin to crack. These cracks, if not taken care of, will only lead to worse problems. If you've noticed this happening in your home, contact us to help you. Using our professional knowledge, services, and products, we will take care of your foundation problems the right way.
Foundation Repair Mableton GA
As temperatures change, soils expand and compact. The more this occurs, the weaker the soils become. Because your home depends on this ground for support, this can lead to foundation settlement. As the ground weakens, it may begin to sink or settle. Your home's foundation can follow suit. You'll notice misaligned doors and windows, cracks in your floors and walls, and even a leaning chimney. Don't hesitate if you see these things happening in your home. If taken care of, a settling foundation is nothing to worry about, but if left alone, it can be detrimental. We are your solution to such a foundation problem.
If you have an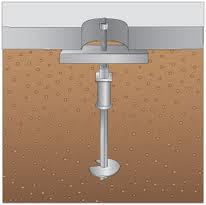 y of these problems, you will want solutions. Atlas Piers has the solution and use products that are the best in the market. Earth Contact Products supplies our company with the necessary products to make your foundation once again support your house. Maybe you have noticed that the porch is pulling away from the foundation and you are seeing gaps. This is when you need the experience of the Atlas Piers team.You will need a helical pile and brackets installed to bring the porch back up to level with the foundation. The helical pile and bracket are now a permanent solution to keeping your porch level. We also offer other types of piers for different projects, including: steel push piers, slab piers, and new construction piers.
Other foundation repair solutions that we offer include: helical tiebacks, carbon fiber repairs, and encapsulation. Helical tiebacks are often used to repair bowing or leaning walls. These devices are anchored into the ground next to the wall and attached to the wall. They apply horizontal pressure opposite to the direction of the lean to straighten the wall. Carbon fiber strips are another method that can be used to fix leaning or cracking foundation walls. These strips provide the wall with strength and stability, locking it in place and closing any cracks that may have formed. Because basements and crawlspaces are prone to water issues, Atlas Piers offers wall encapsulation, a waterproofing method. This method involves the installation of a vapor barrier along the walls of the crawlspace or basement. The barrier seals out moisture, not only leaving the area dry and mold-free, but also leaving the air in the entire home fresher and healthier.
Give us a call to help with any of you foundation repair needs in Mableton Georgia! Our company is here to serve you!