Foundation Repair in Smyrna, Georgia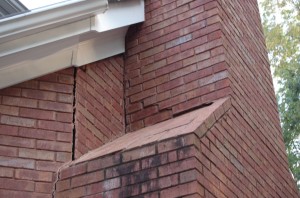 Foundation repair is an important service in Smyrna, Georgia, near the Atlanta area. This area of Georgia is prone to severe weather and the occasional sudden change in temperature. These conditions can cause several different types of foundation failure. That is why it is important to check your home and foundation for signs of structural problems and water problems, as many of these problems indicate an issue with the foundation. Atlas Piers of Atlanta is proud to serve the city of Smyrna with our quality foundation repair solutions. Some of the most common signs that you are in need of foundation repair are:
Do not hesitate to contact a repair expert if you see any of these issues in your home. The longer you wait to repair foundation problems, the more complicated and expensive the repairs will become. Foundation problems are caused by excess moisture and shifting soils. If the water in the soil leads to erosion or increased hydrostatic pressure, the foundation may start to settle, or to develop foundation cracks. Soil shrinkage and settlement can lead to the formation of voids under the foundation, a common cause of sinking and settlement, as well as foundation cracks.
Foundation Repair Solutions in Smyrna, GA
To support and lift settling and sinking foundations, we can use one of our quality underpinning solutions. Installing helical piers or steel push piers to stabilize the foundation is usually the preferred solution. These piers are screwed or driven depending on the type of pier, into the stable soils deep underground, and the weight of the foundation is transferred onto them to relieve the foundation.
For shifting foundations, helical tiebacks can be installed to pull the foundation wall back into place and close wall cracks. These devices work much like large screws, anchoring into the yard adjacent to the foundation wall and applying opposite pressure to counteract the bowing or leaning wall. Carbon fiber strips can also be used to straighten and strengthen the walls. These strips add the necessary stabilization to correct bowing and close cracks.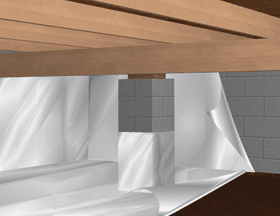 For basement or crawlspace water issues, we can install a vapor barrier with our wall encapsulation services. In this process, the vapor barrier is installed all along the interior surface of the area. This helps prevent water seepage thorugh cracks or through the porous concrete of the foundation walls to keep moisture out of your home.
Contact us today to find our more about our premiere foundation repair services in the Smyrna, GA area. Our team is devoted to keeping your home as safe as possible.