Soil Nails Atlanta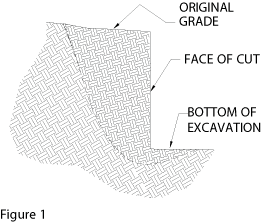 Suppose you live in an area where the soil is unstable. Landslides are common, and you have to be very careful, especially when it's wet. If your soil is unstable, it could mean problems; problems beyond erosion. It can mean trenches, holes, and areas where you can't step.  This is a top priority among us, to keep you and your family safe. If you have unstable soil, we can fix it. Atlas Piers of Atlanta offers soil nails that will prevent any further erosion of your soil. If you're in need of soil nails Atlanta, call us now!
Soil Nails Atlanta, Georgia
If you've had foundation problems, you probably have a bit of an idea of helical piers and push piers. Helical piers are long, steel piers that are screwed into the ground and help support your home's foundation. Soil nails are very similar: they're long, steel "nails" that are screwed into the ground below your soil to  support it. They transfer the pressure from the soil to bedrock which can withstand the pressure. These nails are the perfect solution to your unstable soil problem, so if you need soil nails Atlanta, come to us! We'll make sure your lawn is safe!
The professionals at Atlas Piers of Atlanta know what they are doing when they deal with soil nails Atlanta. Whatever your foundation issue may be, you can count on Atlas Piers to handle your situation. We have a variety of foundation repair services to assist you in the repair process. Don't let the foundation issue further damage your home. Take care of the problem as soon as possible, so you don't have to worry and fret about it anymore. Just contact us at Atlas Piers of Atlanta and we will help you as soon as possible.