Solar Panel Foundations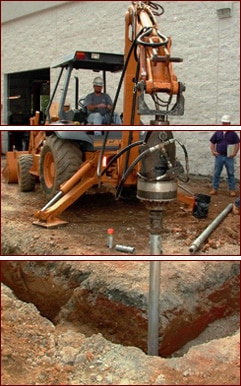 Atlas Piers of Atlanta can meet your needs for new construction projects of Solar Panel Projects. We are one of the only companies in the Southeast that provide a pre-engineered underpinning system that has been evaluated and listed by all national building code agencies.
We have successfully completed projects in the Southeast with short time frames.
Call our office today or contact us through our information sheet to find out more.
Not only do we specialize in solar panel foundations, we have many other foundation repair services that we may be able to assist you with. We are proud installers of Earth Contact Products as well. They are the leading manufactures in the industry today. You are guaranteed long lasting products when you call us at Atlas Piers of Atlanta.