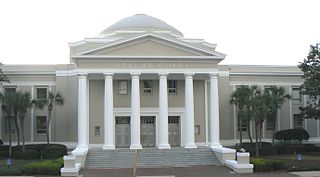 Home and business owners in Florida may unexpectedly face the challenge of foundation and structural damage to their properties. However, Atlas Piers provides reliable repair services that can effectively safeguard your investment. With years of experience in the industry, our team is committed to delivering the highest quality repair solutions for all types of properties in Florida.
When it comes to foundation and structural repair services, Atlas Piers is the trusted company to get the job done right. So, if you're experiencing issues with your business's foundation or structural integrity, don't hesitate – contact us today and let us help you protect your property for many years to come.
Florida's Best Commercial Foundation Repair Services
At Atlas Piers of Atlanta, we take great pride in offering exceptional commercial foundation repair services to clients throughout Florida. Even though our office is based in Atlanta, we have the necessary equipment and expertise to cater to clients in various Florida cities such as Pensacola, Tallahassee, and Panama City.
If you're experiencing foundation problems in your business, don't hesitate to contact us. We understand the significance of having a stable foundation for your building, and that's why we're committed to providing dependable and efficient repair solutions. Even if you're located outside our service area, feel free to reach out, and we'll do everything we can to accommodate your needs. Let us demonstrate why we're the best choice for commercial foundation repairs in Florida.
Our Florida Foundation and Structural Repair Solutions
As a business owner in Florida, you may be aware of the challenges associated with building on land filled with limestone deposits. When mixed with water, this rock can erode quickly, leading to the creation of dangerous voids. These voids can pose a significant risk to the foundation of your structure, making it a huge problem for any business owner.
At Atlas Piers, we offer an impressive range of solutions to cater to these needs. Our services include filling in voids in the earth to make your work environment safer, using slab piers to lift your structure back into the right place, carbon fiber repair, helical piers, shoring, steel push piers, porch piers, and new construction piers. We have the expertise to handle it all. Protect your business today with our unparalleled foundation and structural repair solutions.
Contact Us Today for A Free Structural Repair Consultation
If your commercial property is facing any structural issues, it's important to address them as soon as possible to ensure the safety of everyone who enters the building. Fortunately, Atlas Piers of Atlanta is just a phone call away.
Our team of experienced professionals offers a free consultation for our commercial foundation repair services, which include addressing issues such as bowing walls, leaning walls, wall cracks, slab cracks, voids, leaning chimneys, settling porches, and steps. Please don't hesitate to contact us for an appointment or more information. We are always happy to help you keep your most valuable investment safe and secure.