Commercial Foundation Repair in Knoxville Tennessee
Atlas Piers of Atlanta is proud to offer a wide range of foundation repair solutions to the home and business owners of Knoxville, Tennessee. Foundation failure can occur in the best of homes, and homeowners must be on the lookout for any signs of foundation failure. These signs may include leaning or bowing walls, a leaning chimney, floor or wall cracks, and sticking doors or windows.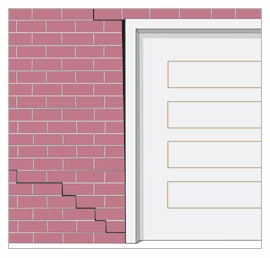 These problems all point to a problem with your foundation, such as sinking. A sinking foundation is a common occurrence in Knoxville homes. When your home's foundation sinks, it may crack or break, and it can also cause problems throughout the whole house.
If you believe your foundation may be in trouble, contact Atlas Piers of Atlanta today.
Solutions for Commercial Foundation Repair in Knoxville TN
Aside from the Tennessee River, there are also many other creeks in town including Sinking Creek, Ten Mile Creek, and Turkey Creek. Water seems to be part of the landscape in Knoxville, and it just adds to the beauty. The hidden part of this however is the excess water that could be putting pressure on your business' foundation walls. This is called hydrostatic pressure. The pressure actually causes the bowing and leaning of foundation walls, which leads to cracks, and that water will find it's way into your structure. You can prevent all of this however with the help of the experienced professional commercial foundation repair Knoxville Tennessee team at Atlas Piers of Atlanta.
We also offer many underpinning solutions with the user of Earth Contact Products helical piers, resistance piers, and wall anchors. These products are "the very best" in the industry. We stand behind their performance, as they can lift, pull back, and support those bowing and leaning walls caused by the hydrostatic pressure in your soil. So count on us for all your commercial foundation repair Knoxville Tennessee needs, and call today for your free estimate. Get on the road to a more secure Knoxville business.