Residential Hardscaping in Atlanta Georgia
Everyone wants to have beautiful landscaping for their yard. It adds curb value to your home, and the beauty can make your home a happier place. However, most people haven't heard the term hardscaping. This is this the process of adding driveways, walkways, or other concrete to beautify your home. We are the concrete masters at Atlas Piers of Atlanta, the professional residential hardscaping team in Atlanta, Georgia.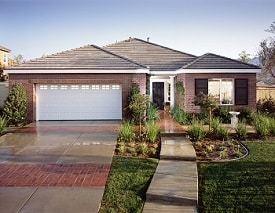 Your home will benefit greatly from the process of hardscaping. Some of the beautiful hardscaping additions we can provide for your home may include:
patios
retaining walls
sidewalks
water features
barriers
traffic islands
anything made of stone, concrete, or brick!
Landscaping really makes a home, but hardscaping adds so much curb value, and can sometimes resolve problems in areas with low amounts of soil cover. Ask us about how we can come take a look at your property, and how our engineers and designers can come up with a specific hardscaping design for you.
Residential Hardscaping Repair Solutions in Atlanta and the Surrounding Areas
We also offer residential hardscaping repair for those who have had hardscaping done and either don't like the result or need repairs to the concrete or masonry. We do offer repairs for both. Because of moisture and the elements, concrete can buckle and crack, causing functional problems as well as aesthetic problems. Masonry also tends to crack or lean over time, whether it be on a chimney or a hardscaping feature. Luckily, these problems can be quickly fixed. Call us today for more information on our hardscaping repair in Atlanta Georgia services.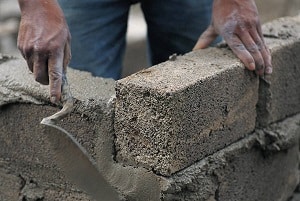 All of our repair solutions will create little to no disturbance to the installation site, so there is no need to worry about your home or landscape. The foundation contractors here at Atlas Piers make you a priority, and we will make sure your home remains beautiful and appears the way you want it. When looking at hardscaping solutions, don't hesitate to call us.
We offer multiple options, including pressure grouting, which prevents cracking in concrete. We will be more than happy to come assess your situation, give you an estimate, and provide you with the best hardscaping solution.
We will consider drainage and the rest of your landscaping in our hardscaping process to come up with the best looking, most eye catching design for you. Call us today for more information on this and our other foundation repair, new construction, and commercial services. We look forward to hearing from you and starting on your residential hardscaping needs in Atlanta, Georgia.