What is Soil Erosion, and What can it do to your Altanta, Georgia Foundation
In many cases, foundation failure is caused by the shifting of soil directly underneath the foundation. This shift in the soil can be caused by many different things. One of the main causes of shifting and moving soil in Georgia is erosion.
Erosion of the surface soil near your foundation or of soil underneath your foundation can create several problems for you and your home. If erosion is causing foundation problems for your Georgia home, contact the foundation repair team at Atlas Piers of Atlanta today.
Soil Erosion Can Wreak Havoc on Your Georgia Foundation
Many homeowners do not realize that the negative effects of erosion are not limited to agriculture, but can also lead to foundation issues for their homes. Erosion occurs when excessive amounts of rain or groundwater from various sources wash away water. Erosion is most common on the surface of the ground, when water washes away the topsoil, which is the layer of nutrient rich soil that helps crops grow. Although the erosion of topsoil is most common, soil under the surface of the ground can also be eroded. This is especially common following dry spells, when the soil shrinkage from la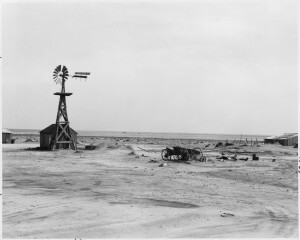 ck of moisture has created spaces for the water to flow through. When the soil under the surface is eroded, it forms voids and spaces that do not provide enough support for any foundations built on the ground above. This leads to foundation settlement and sinking.
Not only can the erosion of soil lead to foundation settling and sinking, but it can also lead to water seepage and other basement water issues. If enough of the surface level soil around your home is washed away by the process of erosion, it can create spaces and dips that allow water to collect and pool around the foundation. This water is more likely to leak through foundation cracks or seep through the porous concrete. creating some serious basement water issues.
Foundation Support You can Count on in Georgia
Atlas Piers offers a variety of solutions that can help repair a foundation that has been affected by the erosion of soil. Various underpinning techniques can be utilized to help lift and stabilize a foundation that has started to settle or shift due to erosion. Some of the best solutions include:
Helical Piers: These piers are anchoring devices that are screwed into the ground under the foundation and used to support and lift the settling foundation, taking the weight of the structure off of the unstable soils.
Steel Push Piers: Steel piers work in the same manner of helical piers, except they are driven into the ground until they reach load bearing soils instead of screwed in.
Slab Piers and Porch Piers: Slab piers and porch piers are specialized types of helical piers that are can be used for lighter weight structures, such as concrete slab foundations and porches or stoops.
If the erosion around your home is leading to basement water issues, encapsulation with a vapor barrier to seal out moisture is also an option. Here at Atlas Piers, we serve areas in Georgia around the city of Atlanta. Some of the other cities that we service in Georgia include: Alpharetta, Marietta, Douglasville, Roswell, Johns Creek, Albany, East Point, and Sandy Springs. For more information on our service area and foundation repair solutions, contact us today.