Commercial Foundation Repair in Chattanooga Tennessee
The city of Chattanooga, like any other city in the south, is subject to problems with foundations in homes and businesses. A foundation may sink or settle, causing tremendous problems in the entire home. These problems may seem small, like wall cracks, or they may seem dangerous, like a bowing wall. However, these surface problems only indicate a larger problem beneath the surface – a failing foundation. To correct these problems and others, foundation repair is a necessity.
For all of your foundation repair needs in Chattanooga, contact Atlas Piers of Atlanta. We would love to help fix your home's foundation.
Commercial Foundation Repair in Chattanooga TN
Since Chattanooga is part of what would be considered a warm climate, rain is frequent in the area most of the year. Excess water can spell doom for foundations because that water builds up if the soil around your home is not compacted, or wasn't prepared well when the structure was built. That water builds up pressure and that pressure will push the walls of the basement or foundation in, creating a bowing or leaning effect. Sometimes cracks can form. This is the time you need to call the commercial foundation repair Chattanooga Tennessee specialists at Atlas of Atlanta.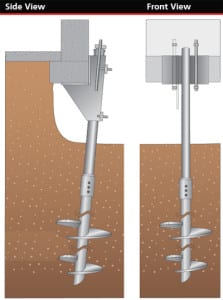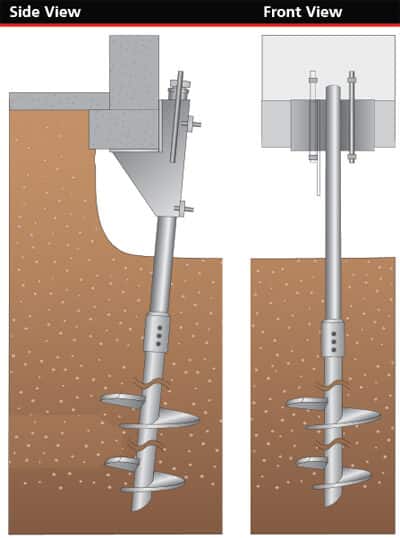 We have all sorts of underpinning solutions. We even offer a few special services you won't find everywhere. Did you know that carbon fiber is now used to repair foundation walls? And why wouldn't it be? It is a super strong material that is woven together to make a permanent solution for your cracked and bowing walls. It provides long lasting support that isn't intrusive to your business. In the past i-beams would be used, and those take up a lot of space! Carbon fiber does not though; it is strong, thin, and easy to install. You can count on it doing the job.
No need to worry, we have solutions for all your foundation failure problems, even sticking doors and windows, and a settling foundation. Our specialized commercial foundation repair Chattanooga Tennessee installers can get in and out quickly while doing the job right. Call for a free estimate for your foundation repair costs today to get started with this or any other foundation repairs you might need.