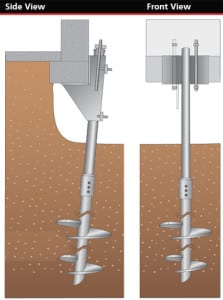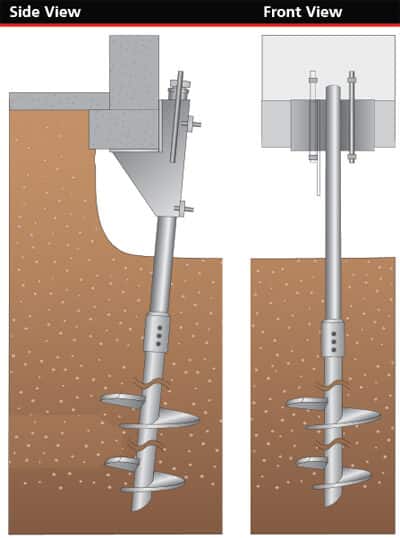 The foundation of your home is one of the most crucial components of your property. It is responsible for keeping everything standing upright and in place. In Chattanooga, both homeowners and business owners are well aware of the hazards and difficulties posed by foundation problems. These issues may manifest in various ways, from small cosmetic nuisances like wall cracks to more severe structural concerns like a bowing or sinking wall.
No matter the nature of the foundation problem, it is essential to address it promptly and effectively to protect your property's safety and integrity. To that end, you can rely on the expert services of Atlas Piers of Atlanta, the leading foundation repair company in Chattanooga. Let us utilize our years of experience and steadfast commitment to excellence to repair your foundation and ensure your property is solid and secure.
Commercial Foundation Repair in Chattanooga, TN
Since Chattanooga is part of what would be considered a warm climate, rain is frequent in the area most of the year. Excess water can spell doom for foundations because that water builds up if the soil around your home is not compacted, or wasn't prepared well when the structure was built. That water builds up pressure and that pressure will push the walls of the basement or foundation in, creating a bowing or leaning effect. Sometimes cracks can form. This is the time you need to call the commercial foundation repair Chattanooga, Tennessee specialists at Atlas of Atlanta.
Our Commercial Foundation Repair Solutions
If you're a business owner, foundation problems can be a major headache. But don't worry, Atlas Piers of Atlanta has got you covered. We provide a range of underpinning options to meet your needs. Our carbon fiber support system is an excellent choice that offers durability and strength without taking up valuable space. Unlike traditional i-beams, carbon fiber isn't intrusive to your business or daily operations.
Contact Us Today for A Free Foundation Repair Consultation
With our specialized installers in Chattanooga, Tennessee, we can quickly and efficiently address any foundation issues you may be experiencing. Don't let foundation problems hold your business back. Contact us for a free estimate and discover the solutions we can provide.