Commercial Foundation Repair in Tampa Florida
Atlas Piers of Atlanta provides foundation repair and crawlspace encapsulation services to Tampa and the surrounding areas. Tampa has a transitional climate between a humid subtropical climate and a tropical climate. Summers bring hot days with average highs in the nineties. Summers also bring frequent thunderstorms. Winter lows reach into the fifties, and days are generally drier. Occasionally, light freezes come from November to March because of cold fronts from the north. About 47 inches of rain fall every year in Tampa, more than the national average of 36.5 inches. The varying climate in Tampa can actually pose some possible problems for homes within the area. We are here to help with those problems. Atlas Piers is your service provider of commercial foundation repair in Tampa Florida.
Commercial Foundation Repair Tampa FL
As temperatures vary, the ground expands and compacts. The more this occurs or the more quickly it occurs, the weaker the soils become. For example, when Tampa experiences short freezes, the ground compacts very quickly, then expands very quickly when it is over. When a business is built, it relies on the ground below it for support. If this ground loses its original strength, it may sink or settle.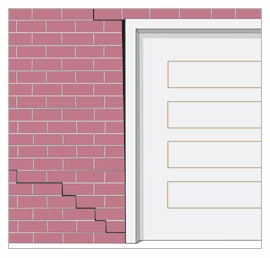 The business on top of it may do the same. Foundation settlement has some key signs: sticking doors and windows, cracking floors, ceilings and walls, and gaps and spaces. If these are happening in your business, call us right away!
Rain can be an issue too. When the ground around your business becomes especially saturated because of heavy rains, it can place hydrostatic pressure on your business' foundation. If this pressure becomes too much for your foundation to bear, it can crack. We can stop this from happening in your commercial building using our professional foundation repair products to give your foundation more support.
At Atlas Piers of Atlanta, customer satisfaction is our number one priority. If you're in need of foundation repair in Tampa Florida, don't hesitate to call us. We are proud to serve Tampa and the surrounding areas with high quality foundation repair and crawlspace encapsulation. Call us today!