Commercial Foundation Repair in Charleston South Carolina
Even the beautiful city of Charleston has problems with foundation failure. Foundation failure can be worsened by climate. Charleston is a part of the humid subtropical with mild winters and hot, humid summers. About half of the city's annual 46 inches of rain comes during the summer with thunderstorms. Though the rain can be a nice break from the summer heat, it can be a bit of a problem for businesses in the area. Atlas Piers is here to help with those problems. We are proud to provide you with residential and commercial foundation repair in Charleston South Carolina.
Common foundation problems linked to Charleston weather conditions include:
Commercial Foundation Repair Charleston SC
When a large amount of precipitation falls, it can be difficult for the ground to soak it all up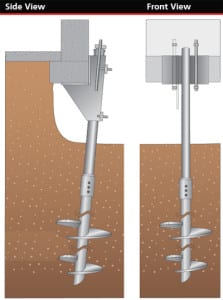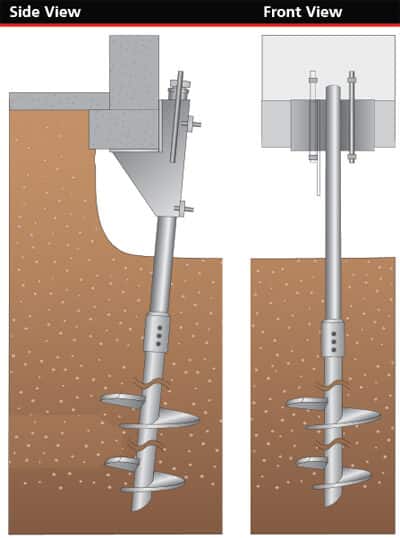 in a timely manner. Because of this, sometimes the ground around your commercial building may become extra saturated. This saturation can place what is called hydrostatic pressure on your business' foundation. When a foundation is constructed, it is built to be able to take a certain amount of pressure or weight. If the hydrostatic pressure surpasses that amount, the foundation may begin to crack. These cracks not only let in the water from the soil, but can also allow insects and critters into your business. The cracks, if not treated, will only lead to bigger problems for your business. If you are experiencing such a problem in your commercial building, we will help using our professional foundation repair products to give your foundation some extra strength.
We can help with a number of different foundation problems. Our services include helical and resistance pier installation, helical tieback installation, pressure grouting, crawlspace encapsulation, and much more. We have solutions for all of your foundation repair needs in Charleston.
No matter what your foundation problem, Atlas Piers is your best bet. Give us a call today! We're here to help keep you and your family safe and to maintain the value of your home! Atlas Piers of Atlanta is proud to provide Charleston South Carolina with quality foundation repair and a competitive cost!