Residential Foundation Repair in Greenville South Carolina
Greenville is a beautiful city in South Carolina. The city is a part of the humid subtropical climate zone with mild, short winters and hot, humid summers. Springs are warm and autumns crisp, but not too cold. Greenville gets about 53 inches of rain every year. The precipitation is relatively equally distributed throughout the various seasons.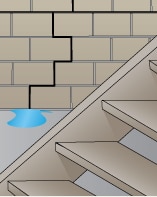 Temperatures are a different story. Summer highs average in the upper eighties, with days reaching temperatures in the hundreds. Winter lows average in the lower thirties. While the change in temperature can be a nice switch throughout the year for Greenville residents, it can pose some potential issues for businesses and other commercial buildings in the area. Atlas Piers, your commercial foundation repair in Greenville South Carolina service provider, is here to help with those problems.
Foundation Failure Solutions in Greenville South Carolina
As temperatures vary, the ground changes, too. Heat makes soils expand, while cold weather makes them compact. The more this occurs, the weaker soils become. Because temperatures vary a lot in the area, soils can weaken in Greenville. When the ground beneath your business loses its original strength, it may begin to sink or settle and your structure may do just the same. Foundation settlement has some key signs including misaligned doors and windows, cracking floors and walls, and a leaning chimney. If you notice these happening in your business or storefront, contact us as soon as you can! The longer you wait, the more expensive and dangerous the problem will become! Using our professional foundation repair products, we can give your foundation the support it needs. We will even be able to raise your home back to its originally planned height!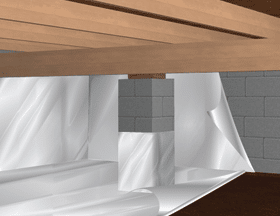 Atlas Piers of Atlanta offers many foundation repair and crawlspace encapsulation services such as:
No matter what your foundation repair needs, problem, project, or question, we are here to help! We want to help maintain the value of your business and keep you and your customers safe! Contact us to help with your next project! After all, we are your experts on foundation repair in Greenville South Carolina.

View Larger Map