Foundation Repair in Sumter South Carolina
Atlas Piers of Atlanta provides foundation repair and crawlspace encapsulation services to the city of Sumter. Sumter is a part of the humid subtropical climate zone. The city experiences mild winters, but hot, humid summers. In fact, average summer highs rocket into the nineties. During the opposite half of the year though, winter lows plummet into the thirties. Rain falls year round and amounts to quite a bit! Sumter receives about 47 inches of rain every year, over 10 inches more than the national average of 36.5 inches. This mixture of weather can sometimes be a bit of a problem for businesses in the Sumter area. While all of these problems can be fixed, they must first be found. We are here to help with all of these foundation issues because Atlas Piers is your commercial foundation repair provider in Sumter South Carolina service provider!
Commercial Foundation Repair Sumter SC
When a heavy amount of rain falls, the ground around your business storefront can become especially saturated. This ground then in turn puts what is referred to as hydrostatic pressure on your home's foundation. If this amount of pressure surpasses the load that the foundation is capable of holding, it will begin to crack.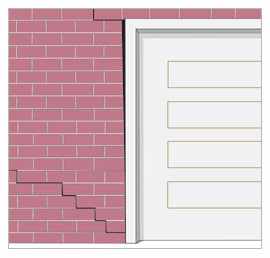 These cracks can let water, insects, and critters into your business. Another foundation problem is caused by a change in weather. As temperatures vary, the ground expands and compacts. The more this process cycles, the weaker soils become. Because your structure relies on this ground, as it loses its strength, your business' foundation may begin to settle. There are signs that this is happening in your business. Watch for cracking walls and floors, a leaning chimney, and misaligned doors and windows.
Atlas Piers of Atlanta utilizes many different methods of foundation repair, including:
underpinning. Helical and resistance piers can be installed under preexisting walls to lift the foundation and prevent future cracking.

pressure grouting. High concentration concrete is injected into holes drilled into the concrete, filling large voids that would otherwise cause cracks or sinking.
helical tieback installation. Helical tiebacks can be installed into the walls of your basement to correct bowing and leaning walls.
crawlspace encapsulation. With encapsulation, your crawlspace is given a water proof seal to pevent further damage or leaks.
If you are experiencing either of these problems in your home, give us a call right away. The longer you wait, the worse and more expensive the problem will become. With our professional foundation repair products, we will be able to repair any and all of your foundation problems! We are proud to be your provider of foundation repair in Sumter South Carolina experts!