Commercial Foundation Repair in North Charleston South Carolina
North Charlesteon is a beautiful city in South Carolina. The city is a part of the humid subtropical climate with mild winters and hot, humid summers. The area gets about 46 inches of rain every year. About half of that falls during summer thunderstorms. While this rain can sometimes provide a nice escape from the pounding summer heat, it can actually cause some problems when it comes to the foundations in North Charleston. That's where we come into the picture! Atlas Piers is your commercial foundation repair provider in North Charleston South Carolina. We are here to help you with all sorts of commercial foundation problems in North Charleston, including those caused by the weather.
Common foundation problems in North Charleston include:
Foundation Repair Solutions in North Charleston South Carolina
When a large amount of rain comes in a short amount of time, the ground can become
especially saturated. This is true after North Charleston's summer thunderstorms. When the ground around your commercial business becomes saturated like this, it can place an excess of hydrostatic pressure on your foundation. If this pressure surpasses the load your foundation was meant to hold, your foundation may actually begin to crack. These cracks will only lead to bigger problems for your business down the road.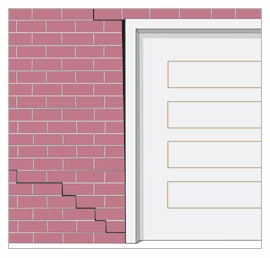 If you think this may be happening in your commercial building, especially during an extra rainy time, give us a call! Don't hesitate! The longer you wait, the worse (and more expensive) the problem may become! We will inspect the area and let you know what the best possible solution is.
Using our professional foundation repair products, we will give your foundation the support it needs to handle the pressure. We can install helical piers and tiebacks, resistance piers, and new construction piers.
When it comes to commercial foundation repair, we are your best bet in North Charleston! Atlas Piers of Atlanta is your premier provider of quality foundation repair in North Charleston South Carolina. Contact us to help with your next project, problem, or question!