How to Find a Great Foundation Repair Contractor in Georgia and Alabama
When it comes to your home, one of the most important components is the foundation. Because the foundation supports the weight of the entire structure, it is vital that the foundation be kept structurally sound and stable.
Often, foundations will develop issues such as settlement or sinking. These problems can be caused by excess moisture, increased hydrostatic pressure, or soil movement. When your foundation begins to sink or settle, it may result in various structural issues throughout the home. If you discover a foundation problem in your home, it is important to contact a professional repair expert immediately. While many homeowners attempt to tackle foundation repair on their own, it is best left to an experienced professional, such as the team of foundation repair contractors at Atlas Piers.
Expert Foundation Contractors in Georgia and Alabama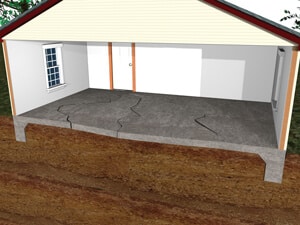 Here at Atlas Piers, we offer a wide variety of foundation repair solutions to keep your foundation secure and stabilized. These repair solutions often involve complicated methods that should only be completed by a professional with plenty of experience in the field. For over 25 years, Atlas Piers has been providing the Atlanta area with top quality foundation repair. Our team is full of experts for every area of foundation repair, whether it is a small residential repair job, or a larger scale repair for a commercial project, we have you covered. Foundation repair is our specialty – over the years, we have refined our skills to provide our customers with the highest quality of work for all foundation repair situations. Our professional contractors can take care of any foundation problem, from foundation settlement, to sinking foundations, to bowing or leaning basement walls, to wet or damp crawlspaces or basements, to cracks in your foundation, walls, or floors.
Why is Atlas Piers Your Best Choice for a Foundation Repair Contractor in Georgia and Alabama?
Atlas Piers is an excellent choice for foundation repair in the states of Georgia, Alabama, North Carolina, South Carolina, Tennessee, and Florida because of our wide range of commercial and residential services. Some of the main foundation repair services that we offer include:
These are just some of the services that we offer here at Atlas Piers. Other repair solutions that we provide include: helical tieback installation, helical slab pier installation, shoring, underpinning, micro pull down pile installation, porch pier installation, and chimney repair. Our wide selection of services and experience in all aspects of foundation repair makes us the obvious choice for all of your foundation repair needs.
Commerical Contractor in Atlanta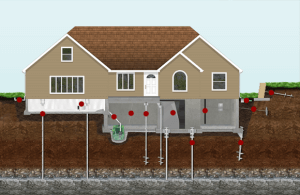 Once of the most intimidating feelings is that of owning your own commercial business. If you own your own business, it is likely the biggest investment you have. That is why it is important to keep your business strong and sturdy. It is a good idea to have the foundation of your commercial structures examined regularly for the signs of foundation failure. If any signs of a foundation problem are found, it can be repaired immediately.
Atlas Piers is ranked #1 out of over 111 Atlas contractors throughout the nation. This is because we value the safety and stability of your foundation, we install only the most reliable products to give your foundation the strongest possible repairs. If you are looking for a commercial foundation repair contractor in the Atlanta area, look no further. Contact Atlas Piers today for more information on our commercial foundation products and commercial repair solutions.